adams,

r.
Lieutenant, 8th Battalion, Royal Warwickshire Regiment, Territorial Force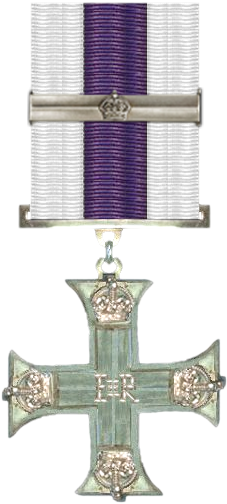 Bar to Military Cross (Sept. 1916).
For conspicuous gallantry in leading a raid on the enemy's trenches during the night of March 22 and 23 (1916). Under close fire he cut the enemy's wire with torpedoes. He then bombed his way along the enemy's trench, killing three of the enemy himself, and held a barricade until reinforced.