tyndall,

rev. e. d.
Chaplain to the Forces, 4th Clergy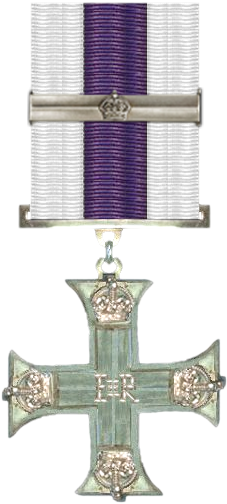 Bar to Military Cross (Oct. 15, 1918).
During an important engagement the services rendered by this officer in organising parties who cleared up the battlefield and brought in large numbers of wounded under heavy fire were most valuable. He worked with unremitting devotion to duty for 48 hours, and his cheerfulness and endurance were a fine example to everyone.